Handmade.
AAI AAI has been a children's brand since 2015, best known for beanies with the word 'hi'. These beanies are not just any beanies. They are all handmade in Belgium by people with disabilities. The cooporation with the tailor-made company has been going very smooth from the very beginning. During busy periods no fewer than 4-6 people work on our beanies and scarves every day!
"With a selfmade manual and a little pile of fabrics, I entered the workshop in Mol and explained step by step how a hi-beanie is made. The enthusiasm in the seam team was immediatly all over the place. A beautiful and sustainable collaboration between Aai Aai and the tailor-made company Lidwina was born.

Sustainability.
AAI AAI believes in local business, fair production, quality and sustainability.
"We believe that in our current society something is seriously wrong with the normalizing of mass consumption. Togehter with seasonal collections and supersale, Aai Aai no longer want to be part of this fashionculture. We don't work with collections, have a zero-tollerance towards the use of plastic and donate items no longer used for sale to those who need it most." (cfr. Rode Kruis - Kringwinkel - Turnhout)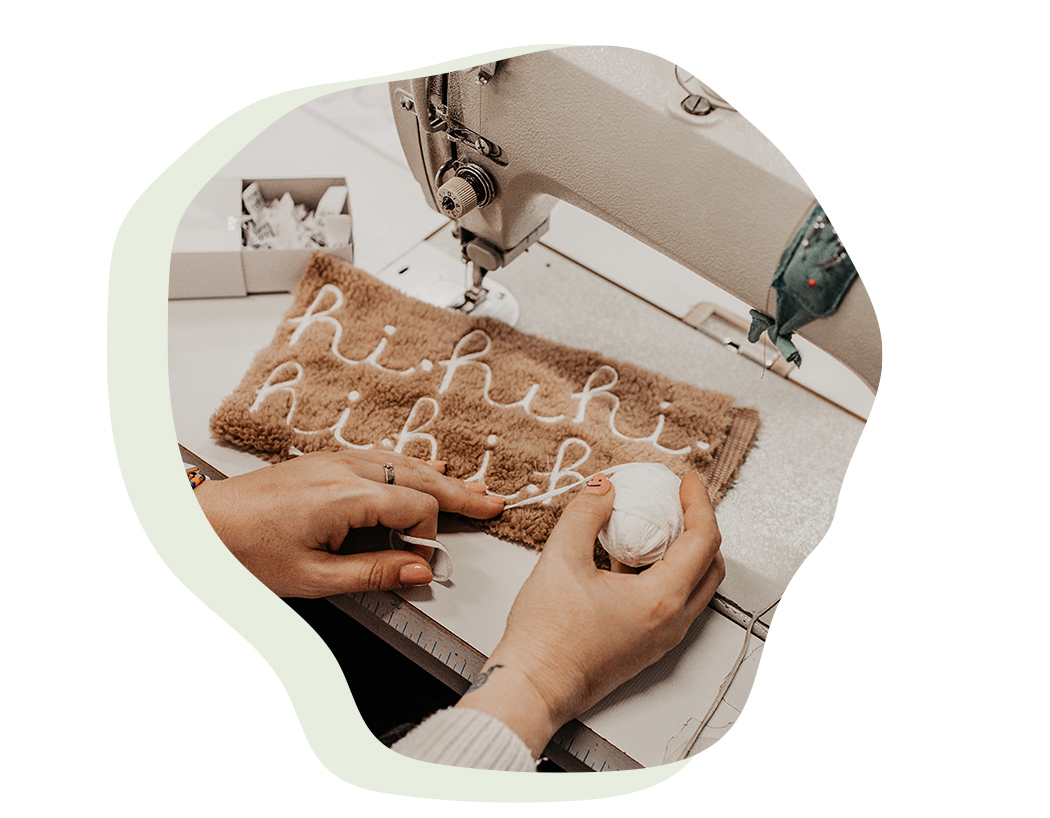 Proud.
"We are very proud of our Made in Belgium story with small ecological footprint! The coton of Aai Aai is OEKO-TEX certified wich means it is recycled, eco-friendly or that the yarn is dyed naturally. We even have the white HI thread specially made in Belgium!"
Each product is made from organic and recycled materials: environmentally friendly and socially responsible. Due to privacy reasons we are not allowed to show our team, but feel free to take a closer look behind the scenes of Aai Aai!